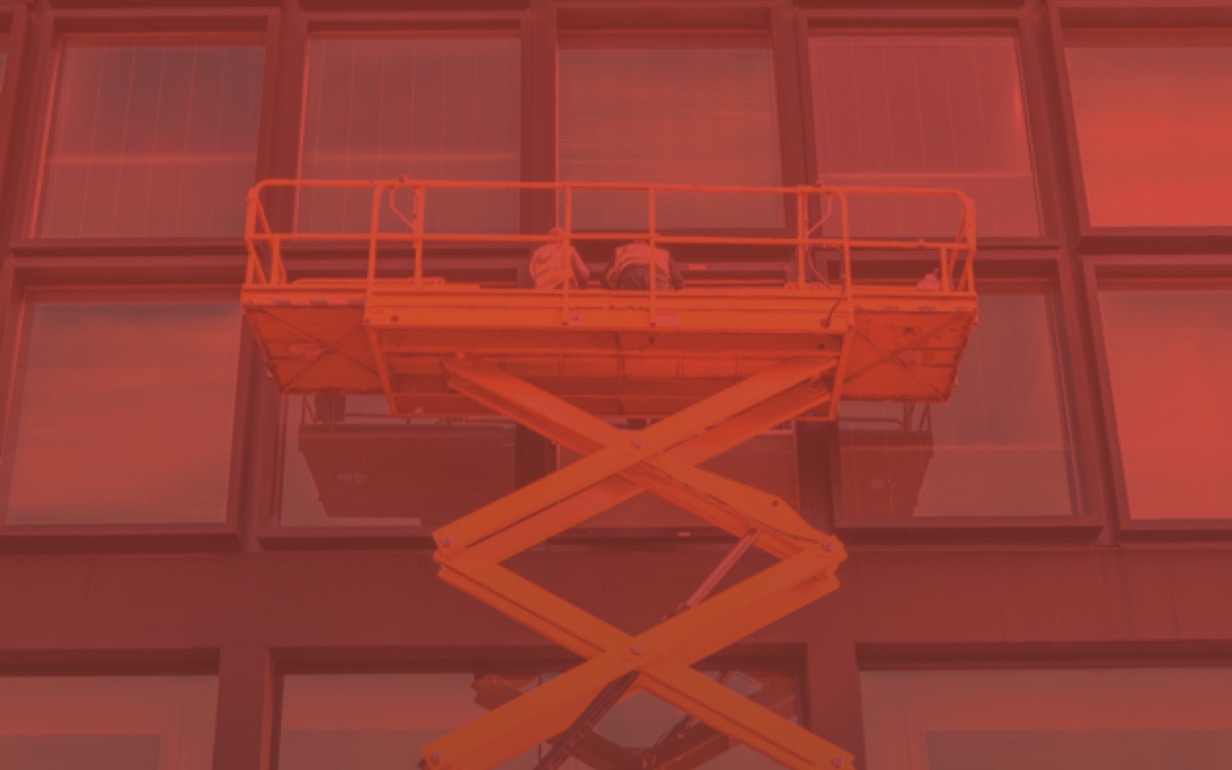 Aerial and Scissor Lifts
Afraid of Heights?
With an average of 200 deaths a year, falls continue to be the leading cause of death for construction workers. Over 26% of workplace injuries and deaths are a direct result of slips, trips, and falls from one level to another. OSHA's standard on scissor lifts and aerial lifts covers guidelines on inspection, use and training of scissor, and aerial lifts with the purpose of maintaining employee safety while operating such equipment.
Below is a list of OSHA guidelines SafetyPlans.com covers to help you maintain employee safety!
[1926.450] – Definitions related to the use of aerial and scissor lifts
[1926.451], [1926.453] – General requirements
[1926.452] – Requirements for specific types of scaffolds
[1926.453] – Specific safety precautions to put in place while using lifts
[1926.454], [1926.21(b)(2)] – Training related to scissor and aerial lifts
Does the Aerial and Scissor lift standard apply to me?
Simply put…Probably. Under OSHA's General Duty Clause (Section 5(a)(1) of the OSH Act) employers are required to furnish each of their employees a workplace that is free from recognized hazards that are causing, or likely to cause, death or physical harm.
Content Preview
Aerial and Scissor Lifts

Revision:
0
Date:
1/31/2023
Prepared by:
Approved by:
1.0 INTRODUCTION
_____ personnel occasionally perform work utilizing elevated work platforms. The following guidelines have been implemented to help ensure the safety of its workers.
2.0 PURPOSE
_____ has developed guidelines for the safe operation of aerial platforms and equipment (for example, man-lifts, telehandler, scissor lifts, ladder trucks, etc.) and to comply with 29 CFR 1926 and 29 CFR 1910.
3.0 SCOPE
This program applies to all operating units.
4.0 DEFINITIONS
Aerial Lifts, as defined by _____, include the following powered industrial aerial devices used to elevate personnel above ground level:
Extension boom platforms
Aerial ladders
Articulated boom platforms
Vertical towers such as scissor lifts
Subscribe to the All-Access Membership or purchase this plan a la caret to access the full contents...
Ready to Start Your Safetly Plan?
Create a Aerial and Scissor Lifts plan for your organization in just a few show steps.