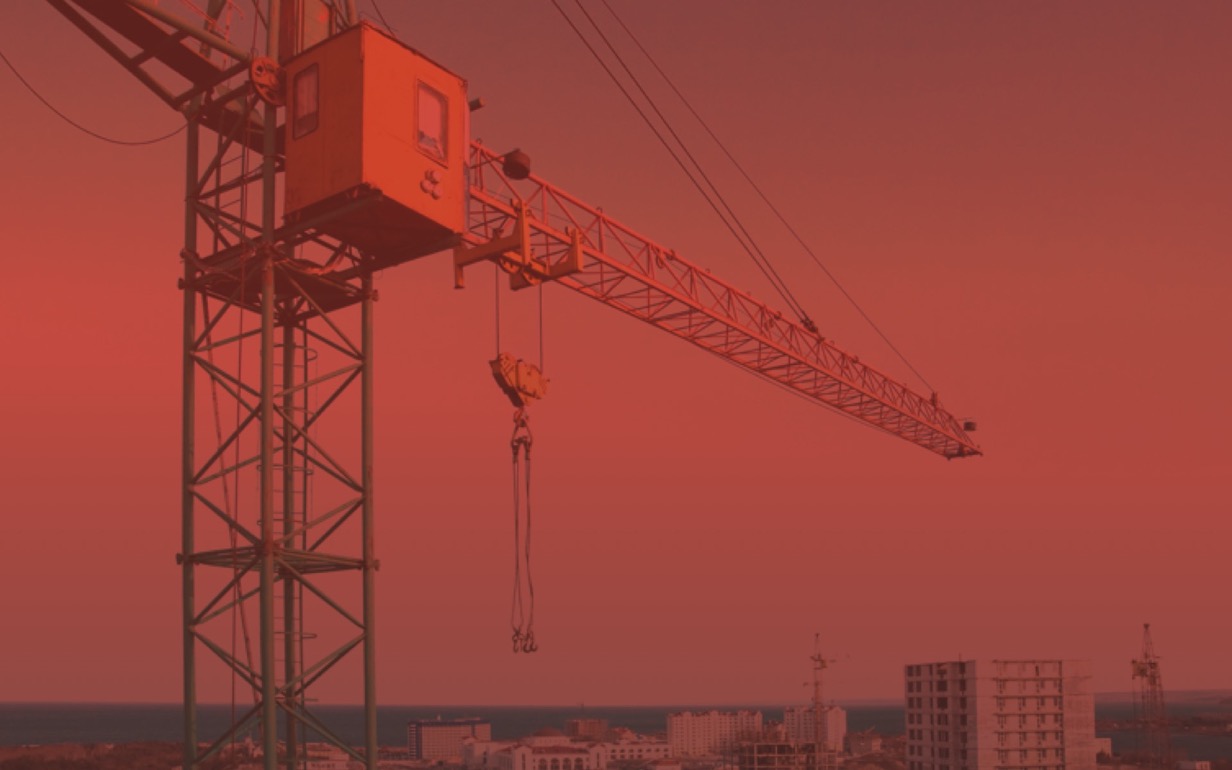 Cranes & Rigging Material Handling
A crane is not just a karate move
In 2017, 389 fatalities came from incidents involving slips, trips, and falls. Of those fatalities, 27 were attributed to employees who work with material and personnel handling machinery. The 4 main types of crane accidents came from contact with power lines, overturns, falls, and mechanical failure. Investigations of these accidents repeated address the need for proper training, maintenance, and operation of the equipment.
If you work with cranes & rigging devices in material handling, developing a proper safety plan should be your first step toward creating a safe working environment. Below is a list of the most frequently cited sections of the CFR pertaining to Cranes & Material Handling. Good news, SafetyPlans.com covers them all!
[1926.251(a), 1926.251(b)(6)] – Rigging Equipment and Hardware Inspections
[1926.1408] – Power Line Safety
[1926.1412] – Maintenance
[1926.1412] – Crane Inspections
[1926.1417] – Operation
[1926.1423] – Fall Protection
[1926.1427] – Operator Qualification and Certification
[1926.1432] – Critical Lift
Do the Cranes & Rigging requirements apply to me?
If you work in the material handling industry…Absolutely. Under OSHA's General Duty Clause (Section 5(a)(1) of the OSH Act) employers are responsible for protecting their employees from dangerous working environments.
Learn more about crane, derrick and hoist safety at osha.gov.
Content Preview
Cranes & Rigging Material Handling

Revision:
0
Date:
3/21/2023
Prepared by:
Approved by:
1.0 INTRODUCTION
_____ does not own any cranes and rarely uses cranes in the course of its work. However, due to the hazards associated with cranes and their use, and the fact that most crane accidents are catastrophic, _____ has developed the following guidelines for crane use in the event crane rental or leasing is ever needed for a _____ project and if _____ personnel would be used in the operation.
2.0 PURPOSE
To protect _____ employees from improper use of cranes, hoists, and rigging devices which can cause equipment to fail or loads to drop, resulting in personnel injury, death, significant property loss, or damage to the environment.
To ensure that cranes leased or rented by _____ can perform safely when operated within the designated parameters set by the manufacturer.
3.0 SCOPE
This program establishes guidelines to be followed by all operating units whenever any employee works with or within the vicinity of cranes or derricks.
4.0 REFERENCES
U.S. Department of Labor, Occupational Safety and Health Administration (OSHA) Construction Industry Safety Standards 29 CFR 1926, Subpart N.
ANSI B 15.1 – 1958 Safety Code for Mechanical Power Transmission Apparatus.
ANSI B 30.5 – 1968 Mobile Crane and Locomotive Crane or SAE 959-1966 Lift Crane, Wire Rope Strength Factors for Rope Safety Factors.
U.S. Department of Labor, Occupational Safety and Health Administration (OSHA) Construction Industry Safety Standards 29 CFR 1926/1910, 1926.550; Cranes and Derricks; 29 CFR 1926.106; Working Over or Near Water; 29 CFR 1926 Subpart M; Fall Protection.
Subscribe to the All-Access Membership or purchase this plan a la caret to access the full contents...
Ready to Start Your Safetly Plan?
Create a Cranes & Rigging Material Handling plan for your organization in just a few show steps.